Podcast Production
Recording & Editing
A professionally produced podcast for your brand or business. Grow your audience, discover and define your sound and create a marketing channel. Let us help you get the production right and produce a podcast that resonates with your audience.
1. Consultation
We discuss the style and format of your podcast.
2. Pre-production
Share your script and ideas for music and sound effects for the show ahead of the recording or let us inspire you!
3. Studio recording
Record with us at our friendly and well equipped studio in Southampton or send us an existing recording for editing.
4. Post-production
We meticulously edit and mix your Podcast
Add royalty free music and sound effects to bring the show to life
Review and deliver your show
Scripts and Preparation
Please prepare and send your own scripts to us ready for the session.  You will need to have a clear idea on the style and format of the show to make the most of your recording time and help inspire the editing process.
Up to 30 min Podcast
Recording, Editing & Mixing
Review and sign-off after post-production
Wav and MP3 delivery
Guide Price £350 (Up to 1 Hour £700)
Example: 'Teen Talk' is a podcast aimed at improving teenagers mental heath with advice from a qualified councilor and hypnotherapist. The show is infused with light hearted comedy, music, sound effects and a positive outlook to help youngsters through the challenging teenage years.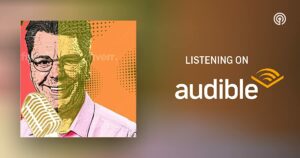 Feedback from client
"Really lovely people to be around and always a really enjoyable experience."
If you are looking to start your podcast journey and would like to discuss your specific requirements, please contact us for a quote.